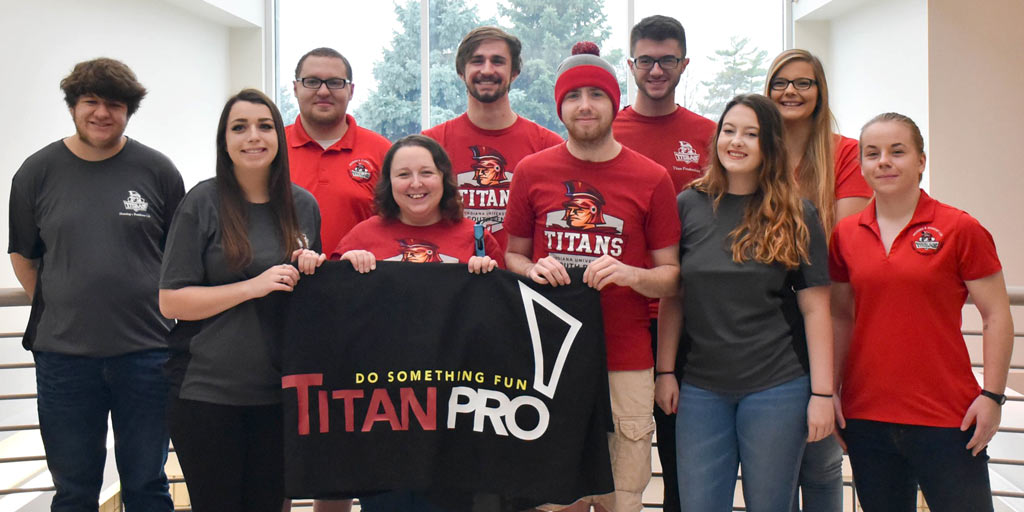 Titan Productions is the IU South Bend Student Programming Board whose purpose is to plan and present entertainment and educational programs primarily for the student body of IU South Bend, and occasionally open the general public.
The types of programs presented will vary somewhat from year to year, as entertainment trends and students change. Comedians, dances, movies, open mic nights, and so much more is just a little piece of what the Titan Productions Crew has been up to.
Attend an event, or join the crew and help plan the events yourself, and Do Something Fun!
Learn more about Titan Productions