Medical billing and coding certification can provide you with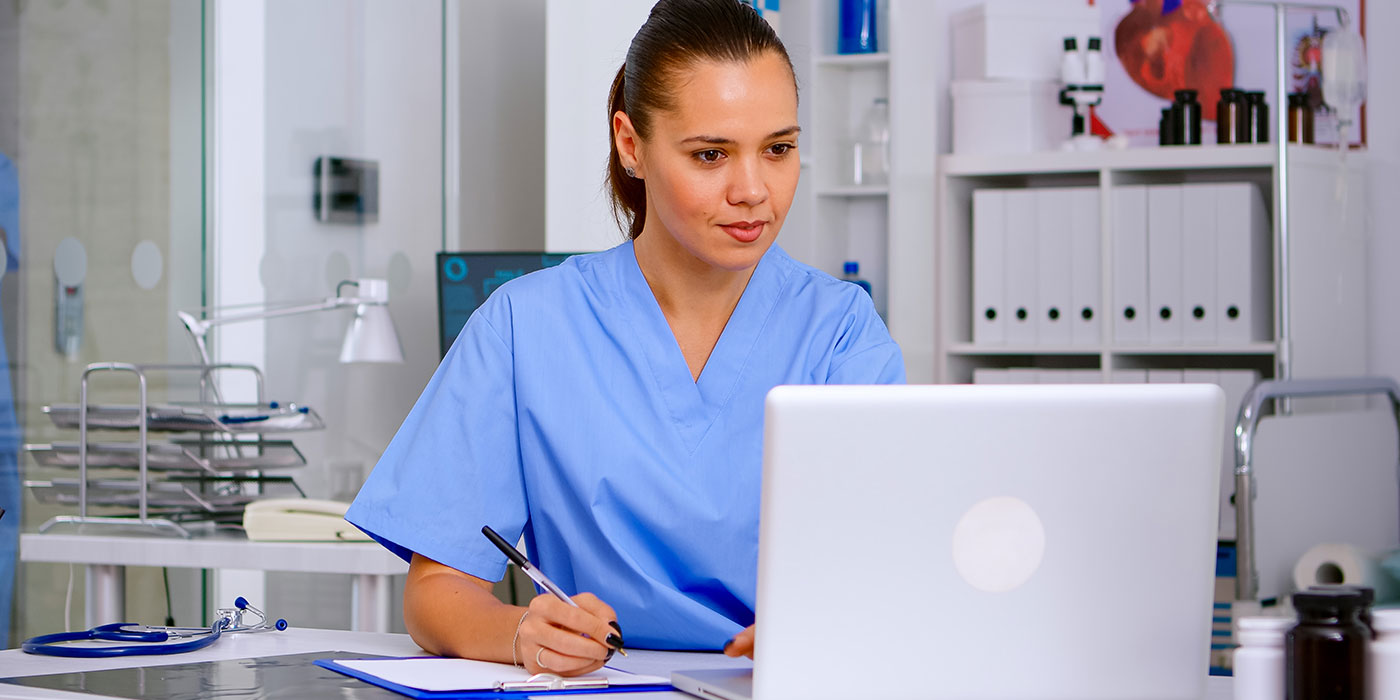 a way to enter the healthcare field quickly and with a relatively low barrier to entry. This administrative role will not have you interacting with patients daily, but it is vital to the proper functioning of our healthcare system. Here are 10 reasons to start a medical billing and coding career today:
Enjoy a rewarding career in healthcare
You do not have to be involved in patient care to enjoy a rewarding career in healthcare. As a medical biller and coder, you will be responsible for ensuring that healthcare providers receive appropriate compensation for the care they provide while helping patients get the maximum benefit from their insurance.
Work in a variety of settings, even from your home
The most common medical billing and coding job settings include hospitals, doctors' offices, and insurance agencies. Government agencies have also been known to employ medical billers and coders, including the National Center for Health Statistics and Medicaid offices. Some medical billing and coding professionals even work for companies that develop medical software, and others work for educational institutions that train other medical billers and coders. You may even have the option to work from your own home.
Earn a great salary
The U.S. Bureau of Labor Statistics (BLS) reports that the median medical billing and coding salary in the United States is $44,090. However, you can earn more with medical billing and coding certification. A survey conducted by the American Academy of Professional Coders (AAPC) found that certified professionals earn an average of $55,923 per year. And according to this AAPC survey, earning additional certifications will only increase your salary potential. Medical billers and coders who achieve two professional certifications earn an average salary of $64,890, and those who earn three certifications have an average salary of $70,608.
Experience predictable work hours
Most healthcare careers require you to be on call, working weekends, holidays, and all hours of the day, but this is not the case with medical billing and coding jobs. You will enjoy a predictable schedule, and an increasing number of medical billers and coders can even work remotely.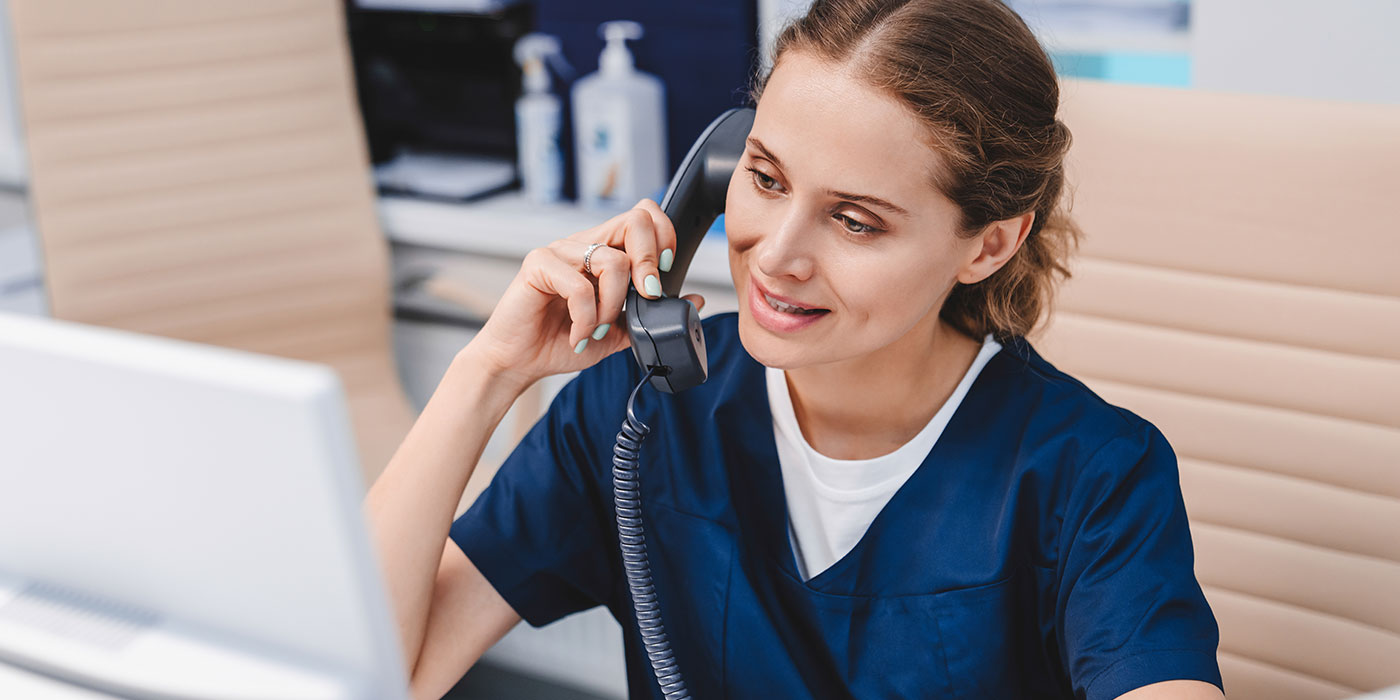 Medical billers and coders are in high demand
Medical billing and coding jobs are on the rise and expected to grow at 8% through 2029. This is double the national average job growth according to the BLS. It estimates that an additional 29,000 new medical billing and coding jobs will be opened in the next eight years.
Gain job stability, even in an economic downturn
Demand for qualified medical billers and coders is not expected to slow down in the future. In fact, jobs in this field are expected to continue to increase as the population in the United States ages. An aging population will mean more claims need to be submitted for reimbursement from insurance companies as more medical care is provided.
Start working in your new career in as little as one year
This is a healthcare career you can enter without spending years in school. You can complete a professional Medical Billing and Coding online course in just 12 months and begin working in your new career immediately after. Our online course will prepare you for success in medical billing and coding jobs with the knowledge and skills you need. You will also be prepared to earn a highly recognized medical billing and coding certification to validate your skills further and help you earn a higher salary.
Provide a vital service as part of the healthcare team
As a medical biller and coder, you will assign the proper codes to patient diagnoses and then request payment from insurance companies. Without this profession, healthcare providers would not receive proper payment for the treatment they provide. Most of your time will involve being in front of a computer organizing statements, reviewing bills, assigning codes, and performing quality control. You will also need to be detail-oriented and willing to work with others to ensure accuracy in the work.
There is room for advancement
You can take many paths if you want to advance your healthcare career, beginning with becoming a medical biller and coder. After gaining experience, you could move into a supervisory role as a billing or coding supervisor or a medical or health services manager. You could also work as a medical biller and coder and use your knowledge of medical terminology and the healthcare system to help as you return to school to earn a degree in data management, nursing, and even pre-med and beyond.
Train entirely online
Did you know that you can complete all your training for a career in medical billing and coding online? Our online Medical Billing and Coding course is packed with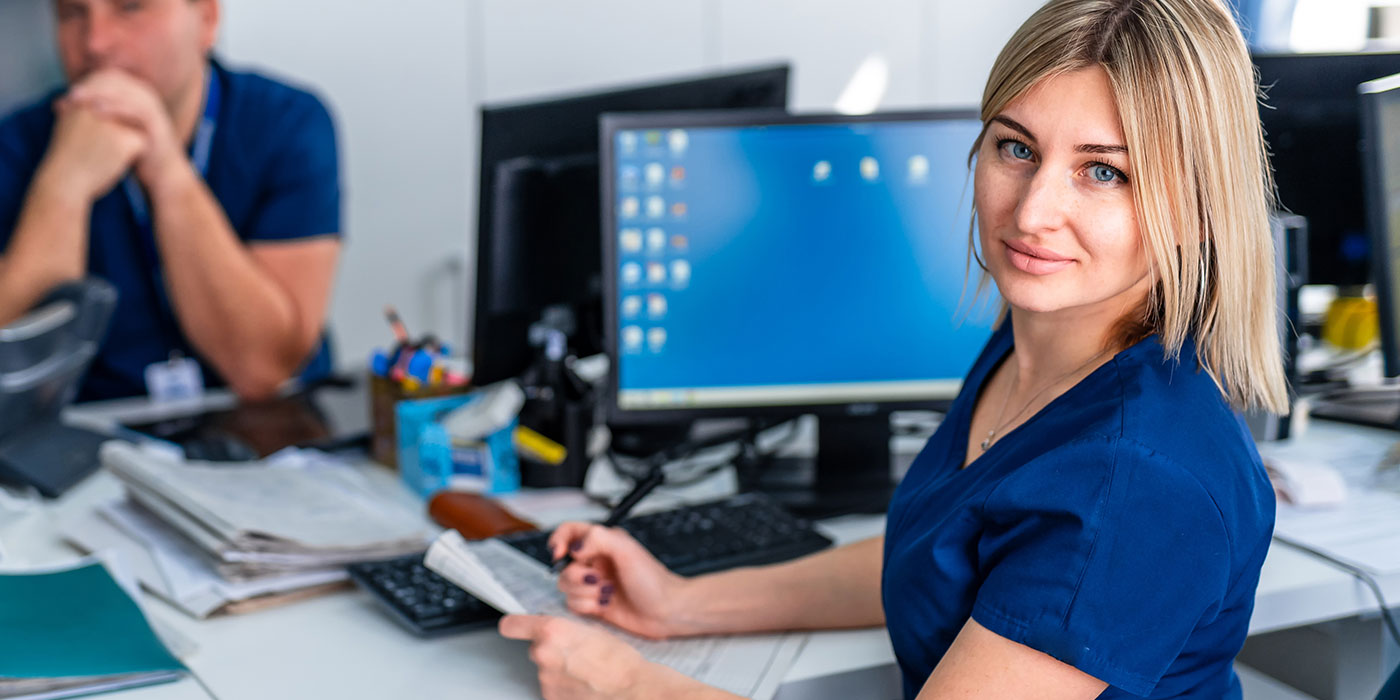 hands-on experience. A scenario-based "Reality Check" feature begins each lesson providing a real-life look at situations you may encounter. Then, the Putting It Into Practice features in the Review section to provide you with "real life" billing and coding scenarios and follow-up questions to assess your knowledge of the content. Coding and claim form activities and assignments also offer hands-on experience and practice with the types of things you will encounter on the job.
Are you ready to start today? Enroll or learn more about our online Medical Billing and Coding course to kickstart your new career in the healthcare industry.